SPECIALIZED CROSSROADS 3.0 ST ACTIVE BIKE
The Crossroads is your companion to a better, fitter, and happier you—whether it be along the road or dirt path. It features a comfortable upright geometry with a step-through design that makes it easy to put a foot down at a stop, a simple-to-shift 1x drivetrain, and reflective elements that increase your visibility to motorists in low-light conditions. On this Crossroads, you'll find powerful hydraulic disc brakes, a lightweight FACT carbon fiber fork, and Nimbus II Armadillo Reflect tires that all but eliminate flat tires, while still providing plenty of traction. Meanwhile, a 9-speed Microshift drivetrain handles shifting duties with ease.
A FACT carbon fiber fork lightens up the Crossroads not only making it more lively on the road, but also easier to carry up stairs, or hang up in the garage.
Body Geometry touchpoints take the sting out of saddle time with their ergonomically designed, and scientifically tested, shapes.
For the Crossroads, we devoted ourselves to achieving the perfect geometry for comfort and performance over a diverse set of riding styles. An upright geometry paired with a step-through design ultimately makes it a purpose-built machine to help you stay fit and healthy.
Reflective elements throughout the frame and components increase your visibility to motorists in low-light conditions.
The sturdy A1 Premium Aluminum frame, combined with a carbon fork and rack/fender mounts, delivers reliable handling for a confident ride and plenty of options for carrying your goodies.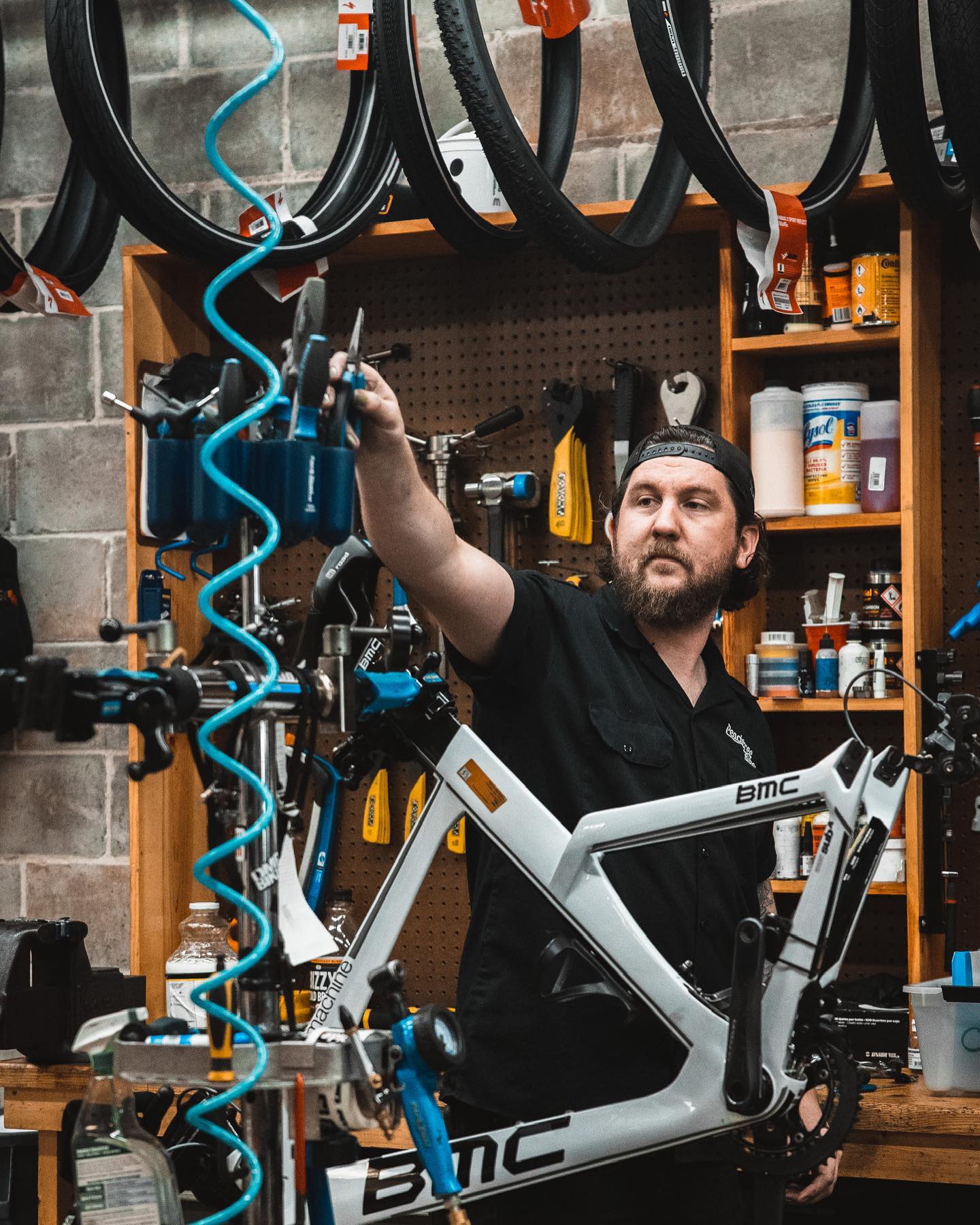 Service for Life
Every bike purchased with us includes a lifetime of free Ride Tune Up Packages. As long as you own it, we'll adjust your brakes, adjust your derailleurs, & do a full pre-ride inspection. There's no limits, no maintenance schedules, just you & your peace of mind.
Plus, we've included Priority Support for all members so you're always at the front of the line.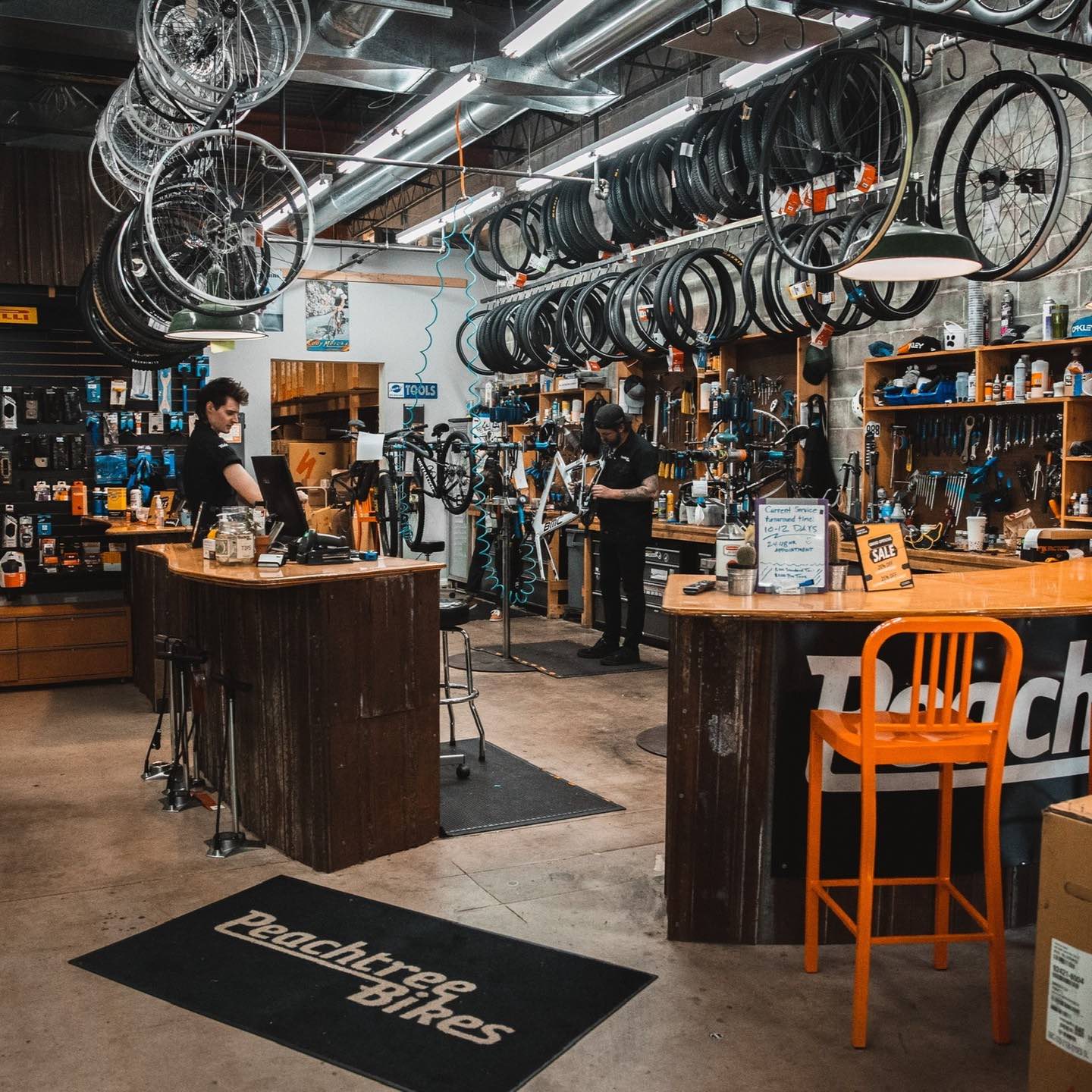 Right Ride Guarantee
Every bike purchased at Peachtree Bikes includes our 30-day money back guarantee. Think of it as a month long test ride. During that period, if you're not completely satisfied, let us know & we'll do everything we can to make it right, including giving you your money back.
We've also included a complimentary Service & Repair Clinics for all new riders.