Mountain Bikes
Specialized mountain bikes are synonymous with cutting-edge technology, precision engineering, and a passion for off-road adventure.
Designed to conquer any trail, these bikes offer a range of options to suit different riding styles and skill levels. From the iconic Stumpjumper for all-mountain excellence to the agile Epic for cross-country speed, each model showcases top-tier performance, durability, and versatility.
Whether you're a seasoned trail enthusiast, an enduro racer, or a beginner exploring the world of mountain biking, Specialized mountain bikes are the perfect choice to elevate your off-road experience to new heights.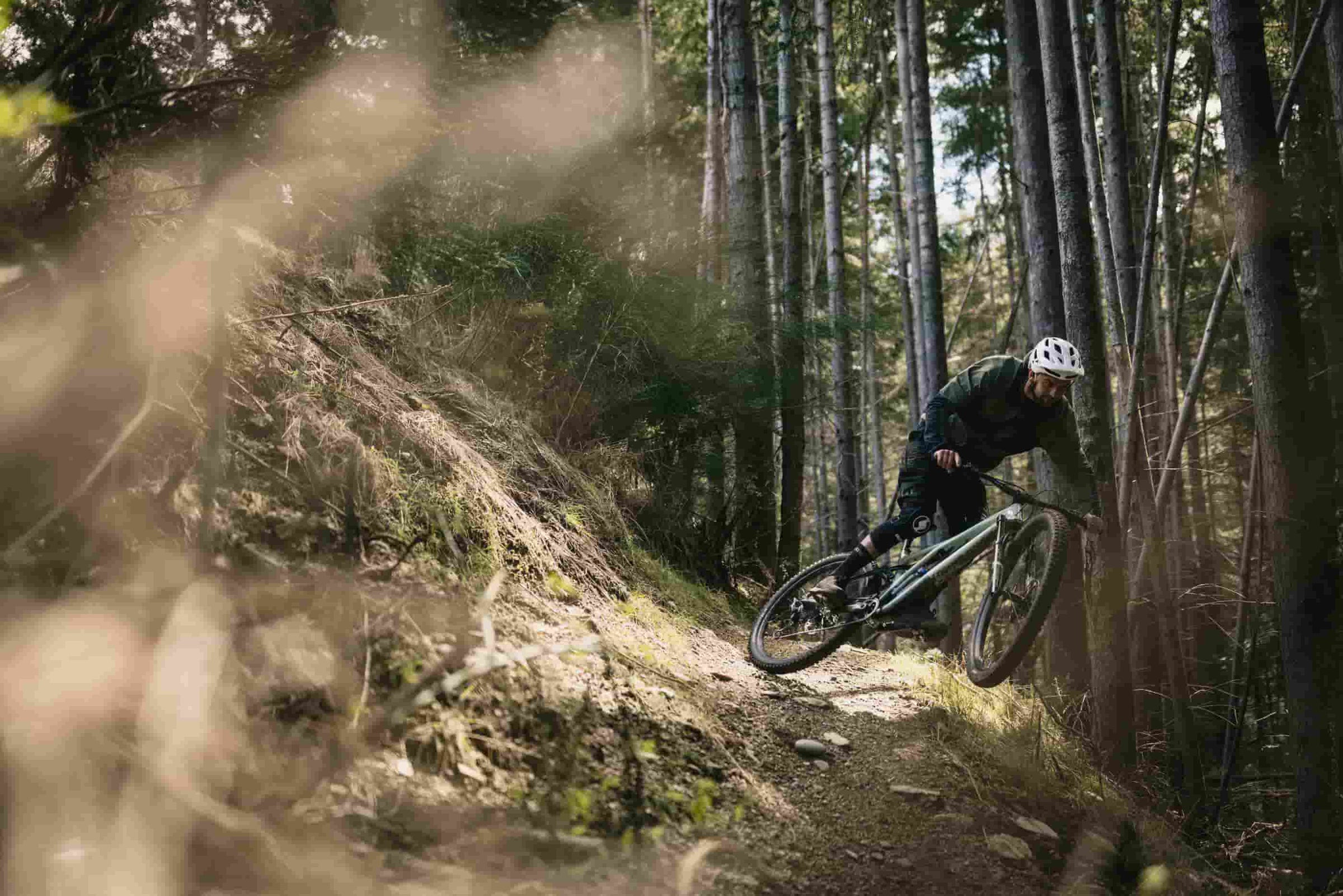 BUYER's GUIDE
Trail Bikes
Specialized trail bikes are purpose-built machines crafted to excel in the diverse and challenging terrain that mountain bikers encounter on trails. With a perfect blend of agility, stability, and versatility, these bikes are designed to inspire confidence and deliver an exhilarating ride on any trail. Specialized trail bikes boast advanced suspension systems, precise handling, and durable construction to ensure an unforgettable and enjoyable off-road adventure.
BUYER'S GUIDE
Stumpjumper
The Specialized Stumpjumper is an iconic mountain bike that has earned a legendary status in the world of trail riding. Renowned for its versatility and all-mountain prowess, the Stumpjumper combines cutting-edge technology with a robust and agile design to tackle a wide range of terrains with ease. Its lightweight yet durable frame, coupled with sophisticated suspension systems, delivers an exceptionally smooth and responsive ride, making it equally adept at climbing and descending. Whether you're a seasoned trail enthusiast or a rider seeking the ultimate off-road adventure, the Specialized Stumpjumper is the go-to choice for exploring nature's playgrounds with unbridled excitement.
BUYER'S GUIDE
Stumpjumper Evo
The Stumpjumper EVO by Specialized is the ultimate trail-shredding machine designed to conquer the most challenging and aggressive terrains. Built to handle big hits and demanding lines, the Stumpjumper EVO features a progressive geometry and a plush suspension system that inspires confidence and control on the wildest trails. The Stumpjumper EVO is the epitome of all-mountain performance, making it the go-to choice for adventurous riders seeking the ultimate trail experience.
BUYER'S GUIDE
Fuse
The Specialized Fuse is a versatile and fun hardtail mountain bike that's built to tackle a wide range of trails and terrain with confidence. With its progressive geometry and wide tire clearance, the Fuse delivers a playful and nimble ride, making it perfect for riders seeking a bike that's equally capable on flowy singletracks and challenging technical sections. Whether you're hitting the local trails, exploring new off-road adventures, or even attempting some bike park jumps, the Specialized Fuse is the go-to choice for riders who crave a reliable and enjoyable hardtail experience.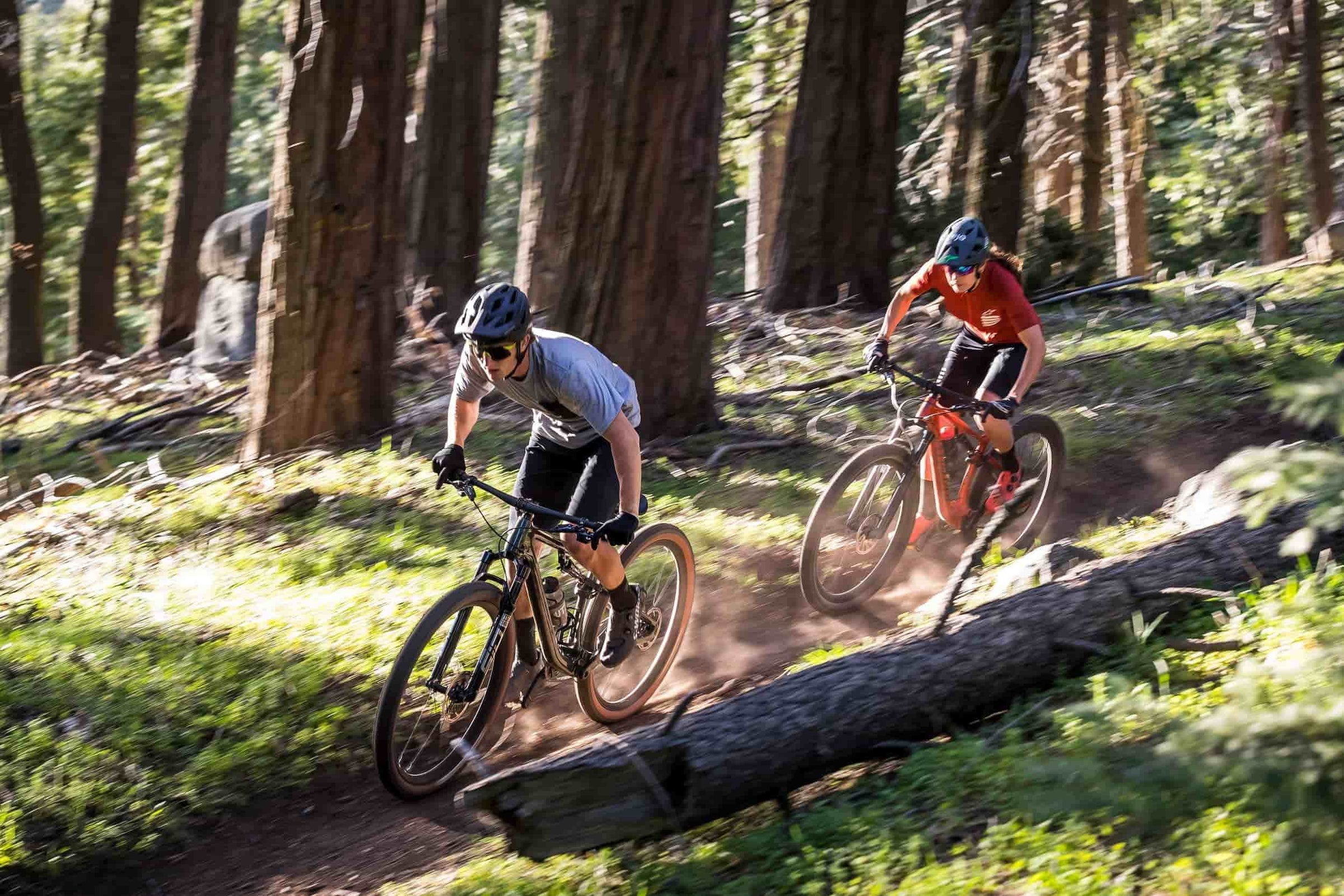 BUYER's GUIDE
Cross Country
Specialized cross country mountain bikes are purpose-built machines designed to excel in fast-paced off-road racing and spirited trail riding. With a focus on lightweight construction, efficient climbing, and precise handling, these bikes are engineered to maximize speed and performance on XC trails. Featuring advanced suspension systems and agile geometry, Specialized cross country mountain bikes provide the responsiveness and control needed to navigate technical terrain and conquer challenging climbs. Whether you're a competitive racer or a passionate rider seeking to explore new trails, these bikes deliver the perfect blend of speed, agility, and durability for an exhilarating cross country mountain biking experience.
BUYER'S GUIDE
Epic
The Specialized Epic is a legendary cross country mountain bike designed to conquer the most demanding XC trails and race courses. With its featherweight frame and efficient suspension system, the Epic delivers unparalleled speed and agility for fast climbs and technical descents. This race-winning machine offers precise handling, outstanding power transfer, and a comfortable ride, making it the ideal choice for competitive racers and ambitious riders seeking peak performance and podium-worthy results on cross country adventures.
BUYER'S GUIDE
Epic Evo
The Specialized Epic EVO is a trail-taming cross country mountain bike that combines the speed and efficiency of the Epic with the versatility to conquer more technical terrain. With increased suspension travel and a more aggressive geometry, the Epic EVO offers enhanced confidence and control on challenging descents and rough trails. It's the perfect choice for riders who want to push the limits on both XC racing and adventurous off-road riding, providing a thrilling and capable experience for tackling a wide range of trails with ease.
BUYER'S GUIDE
Epic Hardtail
The Specialized Epic Hardtail is a lightweight and nimble cross country mountain bike built for speed and precision on XC trails. With its efficient and responsive hardtail frame, this bike excels at climbing and quick acceleration. The Epic Hardtail offers a smooth ride with precise handling, making it the go-to choice for competitive XC racers and avid riders seeking a fast and exhilarating cross country experience. Whether you're attacking technical climbs or navigating twisty singletracks, the Specialized Epic Hardtail delivers a winning combination of performance and agility for your mountain biking adventures.
BUYER'S GUIDE
Rockhopper
The Specialized Rockhopper is a versatile and family-friendly recreational mountain bike designed for fun-filled adventures around the neighborhood and light off-road excursions. With its comfortable and upright riding position, the Rockhopper is perfect for riders of all ages looking to explore the great outdoors with ease. Whether you're embarking on leisurely rides with the kids or enjoying weekend outings with loved ones, the Specialized Rockhopper offers the perfect blend of comfort and versatility for memorable and shared biking experiences.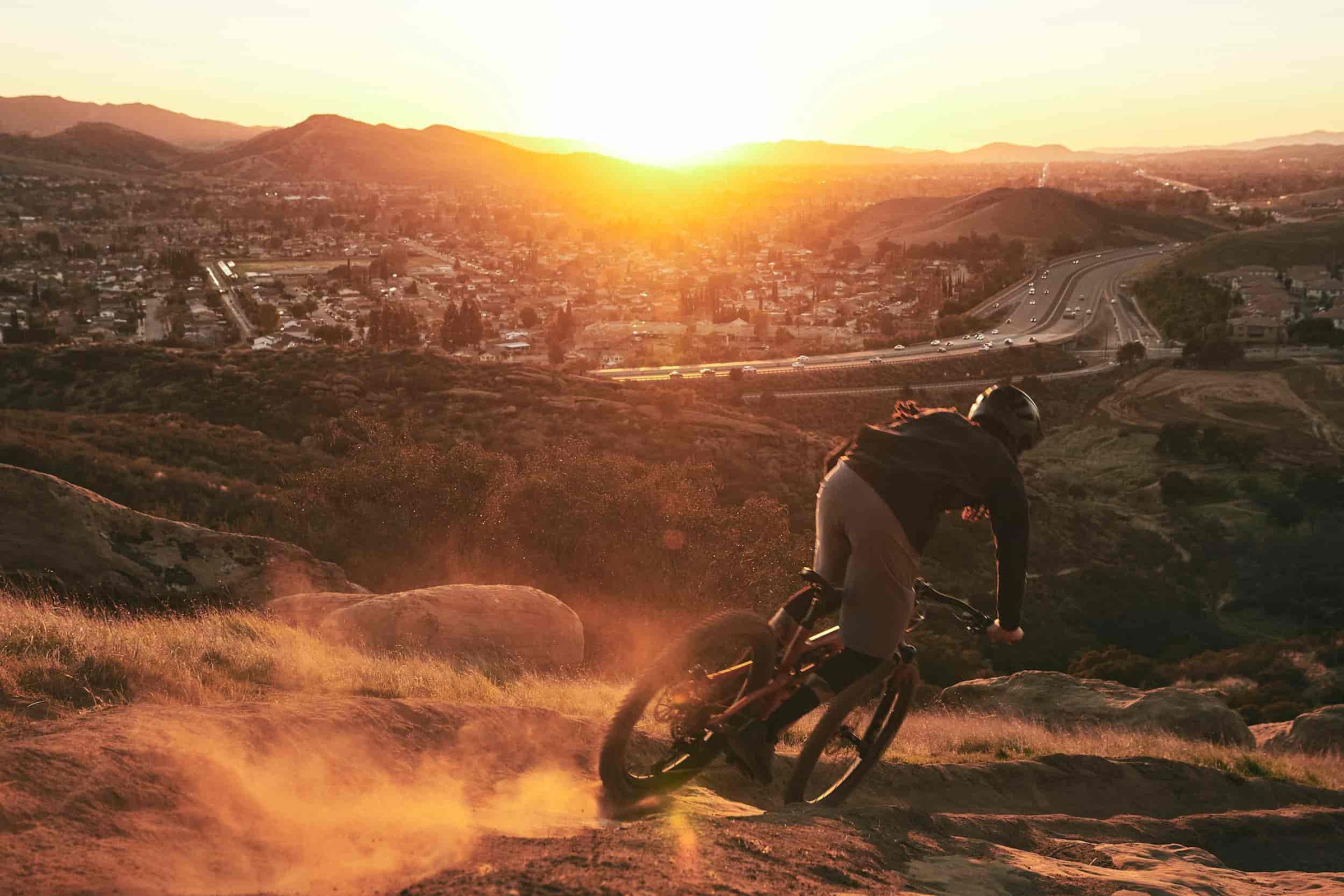 BUYER's GUIDE
Electric
Specialized electric mountain bikes combine the excitement of trail riding with the assistance of electric power, allowing riders to conquer challenging terrain with ease and enjoy longer, more adventurous rides. With advanced electric motor systems and high-quality components, these bikes provide a thrilling and efficient off-road experience for both seasoned mountain bikers and those new to the sport. Whether you're climbing steep hills or exploring new trails, Specialized electric mountain bikes offer a cutting-edge and eco-friendly way to embrace the great outdoors with a boost of pedal-assisted exhilaration.
BUYER'S GUIDE
Levo
The Specialized Levo electric mountain bike is a game-changer in the world of trail riding, offering an exhilarating blend of human power and electric assistance. With its powerful motor, long-lasting battery, and intuitive controls, the Levo enhances your off-road adventures, providing seamless and natural assistance as you conquer climbs and explore rugged terrains with newfound speed and confidence. Designed to elevate the thrill of mountain biking, the Specialized Levo unlocks a whole new level of exploration and enjoyment, making it the ultimate choice for riders seeking the perfect blend of adrenaline and eco-friendly trail riding.
BUYER'S GUIDE
Levo SL
The Specialized Levo SL electric mountain bike is a trail-conquering marvel that redefines the boundaries of e-MTB performance. Engineered to be incredibly lightweight and nimble, the Levo SL delivers a responsive and natural ride feel, seamlessly amplifying your pedaling power while maintaining the spirit of traditional mountain biking. With its sleek design, powerful motor, and long-range battery, the Levo SL empowers riders to explore further, climb higher, and experience the thrill of off-road adventures with a newfound sense of freedom and energy. Whether you're seeking all-day trail excursions or technical singletrack challenges, the Specialized Levo SL offers an unparalleled blend of exhilaration and agility, making it the ultimate electric mountain bike for those who crave an adrenaline-fueled ride like no other.