Register your new Specialized bike
Registering a new Specialized bike online is crucial for warranty purposes due to the following reasons:
Validating Warranty Coverage
Easy Identification and Verification
Timely Recall Notification
Enhanced Customer Support
By taking a few minutes to register your new Specialized bike online, you protect your investment, ensure warranty coverage, and gain access to valuable support resources. It's a simple step that can provide peace of mind and a smoother experience throughout your ownership of the bike.
STEP 1:
Create an Account
Create a Specialized account or log in to your current acount by clicking the button below/.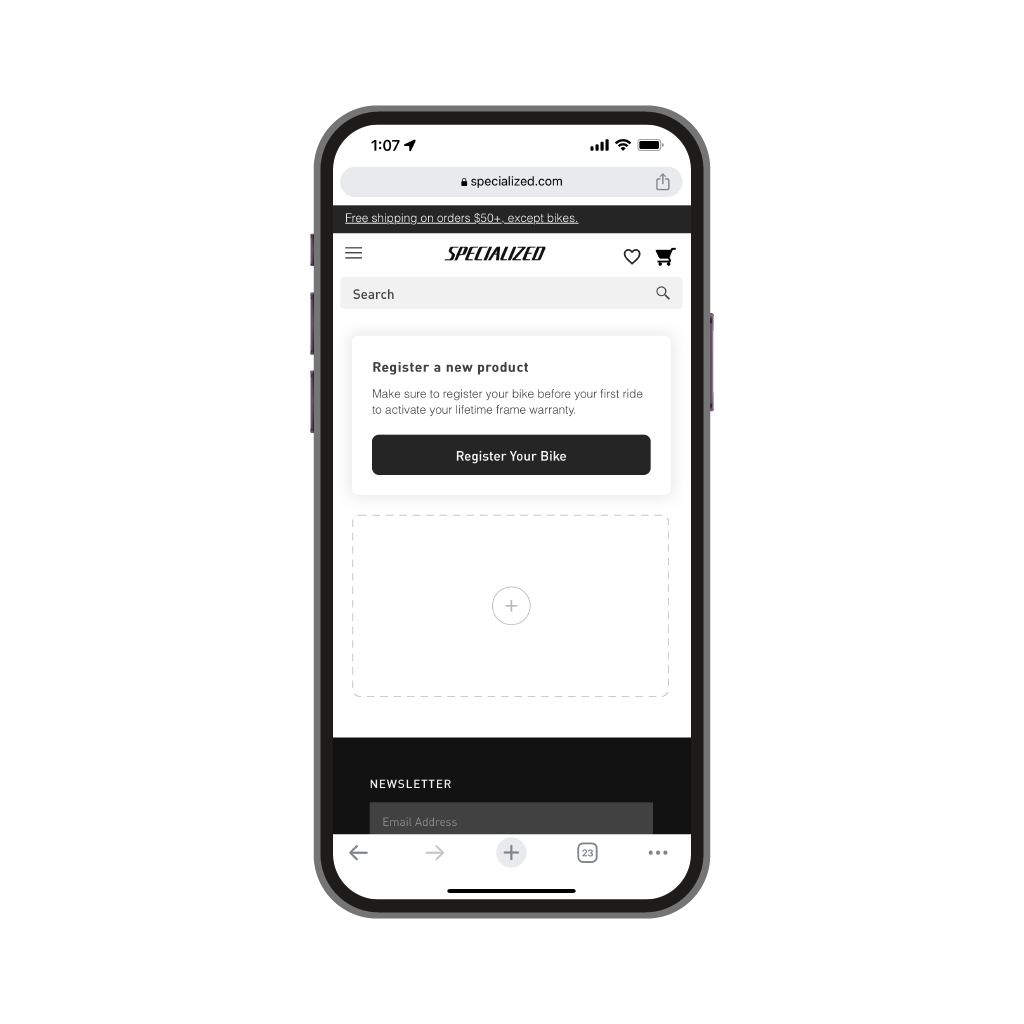 STEP 2:
Register
When logged in, click Account under the main menu. Then, click Registered Bikes.
STEP 3:
Your Bike
Next, enter your information to complete bike registration. Your serial number is located in two places:
On your receipt
On the underside of your bike
If you cannot find your serial number, please contact us for more information.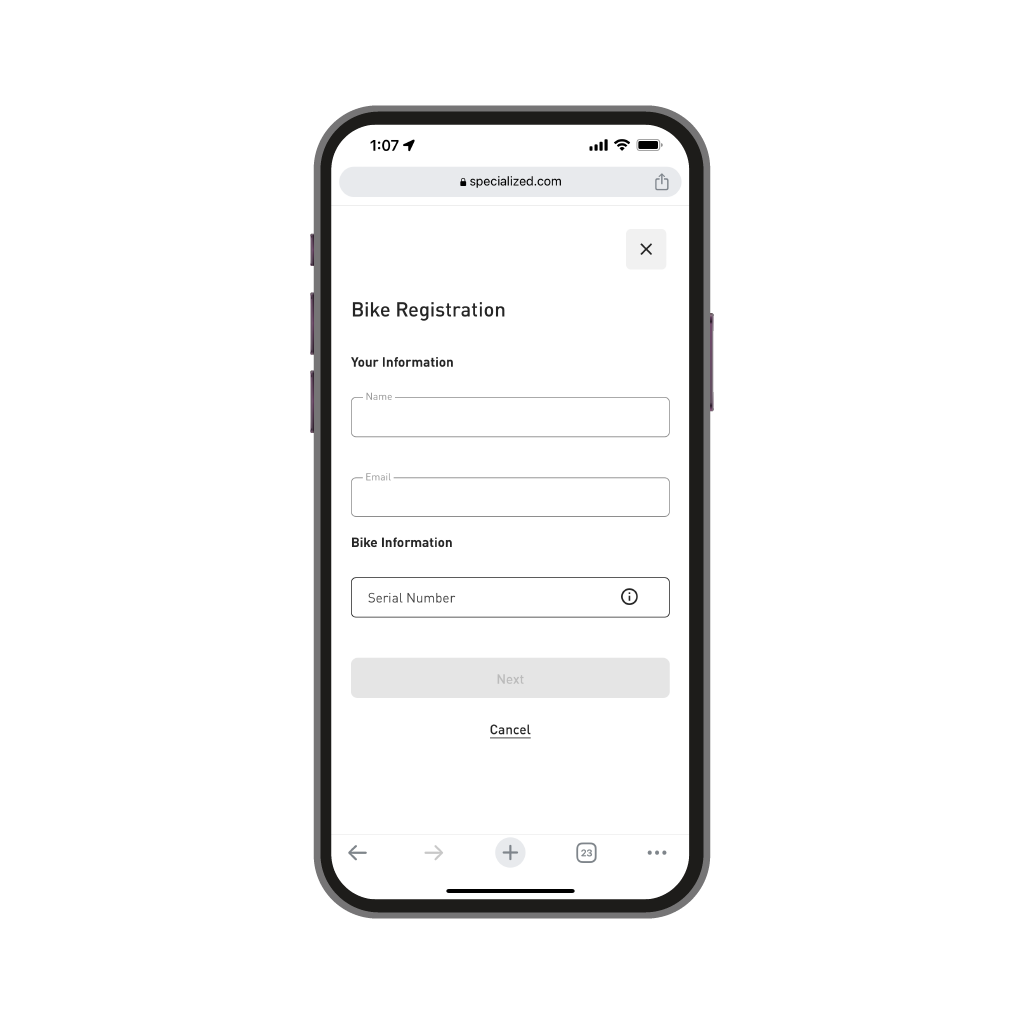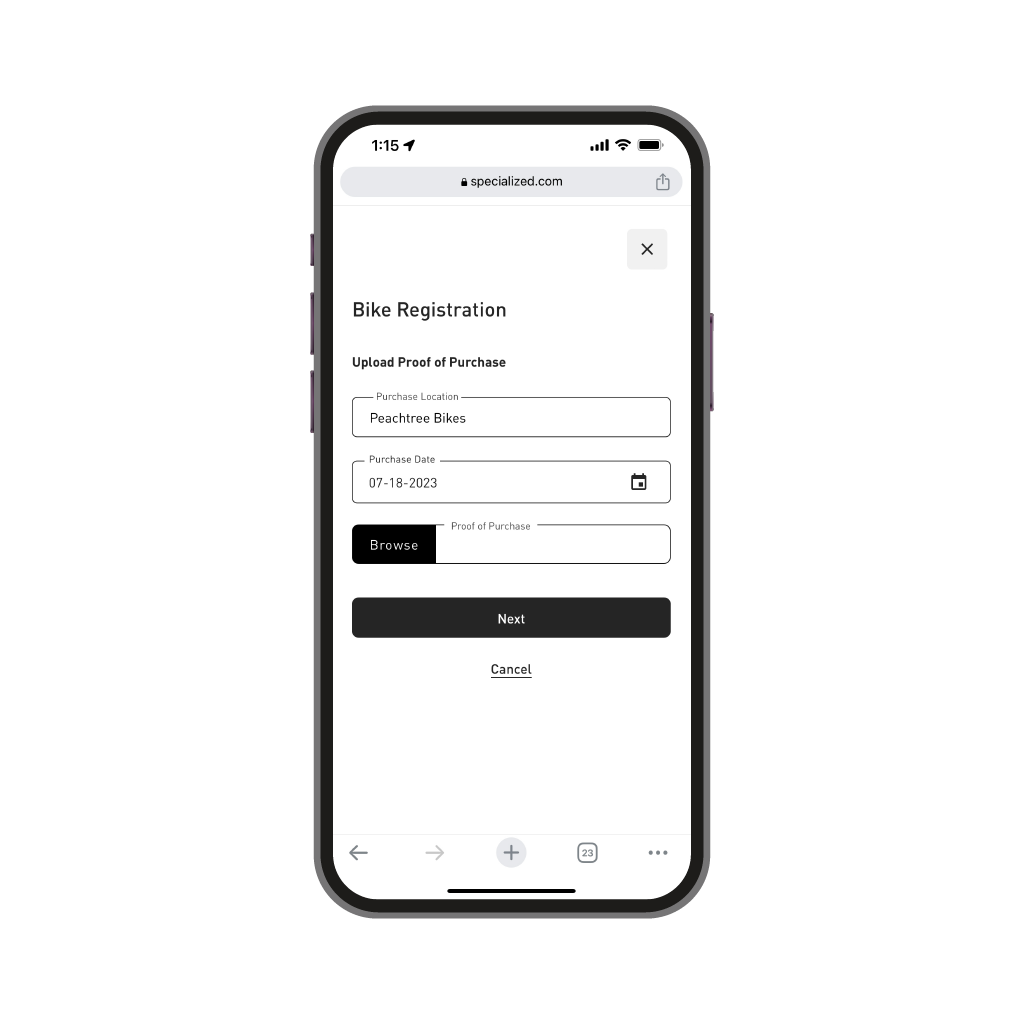 STEP 4:
Proof of Purchase
Enter Peachtree Bikes as Purchase Location. Enter the date you completed your purchase. Click Browse to upload an image of your receipt. If you need a copy of your receipt, contact us for a digital copy.
STEP 5:
Submit
If your serial number was entered correctly, you will be able to submit by clicking Register. If you have questions or need assistance, please let us know.