Kids'
Bikes
INSPIRE A LIFETIME OF RIDING.
KIDS' BIKES
In a world of boundless imagination and endless possibilities, Specialized kids' bikes become the gateway to thrilling adventures and unbridled exploration. With every pedal stroke, dreams take flight, and the spirit of adventure comes alive as young riders conquer new terrains, create lasting memories, and embark on journeys that shape their love for cycling and the world beyond. Specialized kids' bikes inspire a sense of freedom and wonder, igniting a flame that will burn brightly for a lifetime of extraordinary possibilities.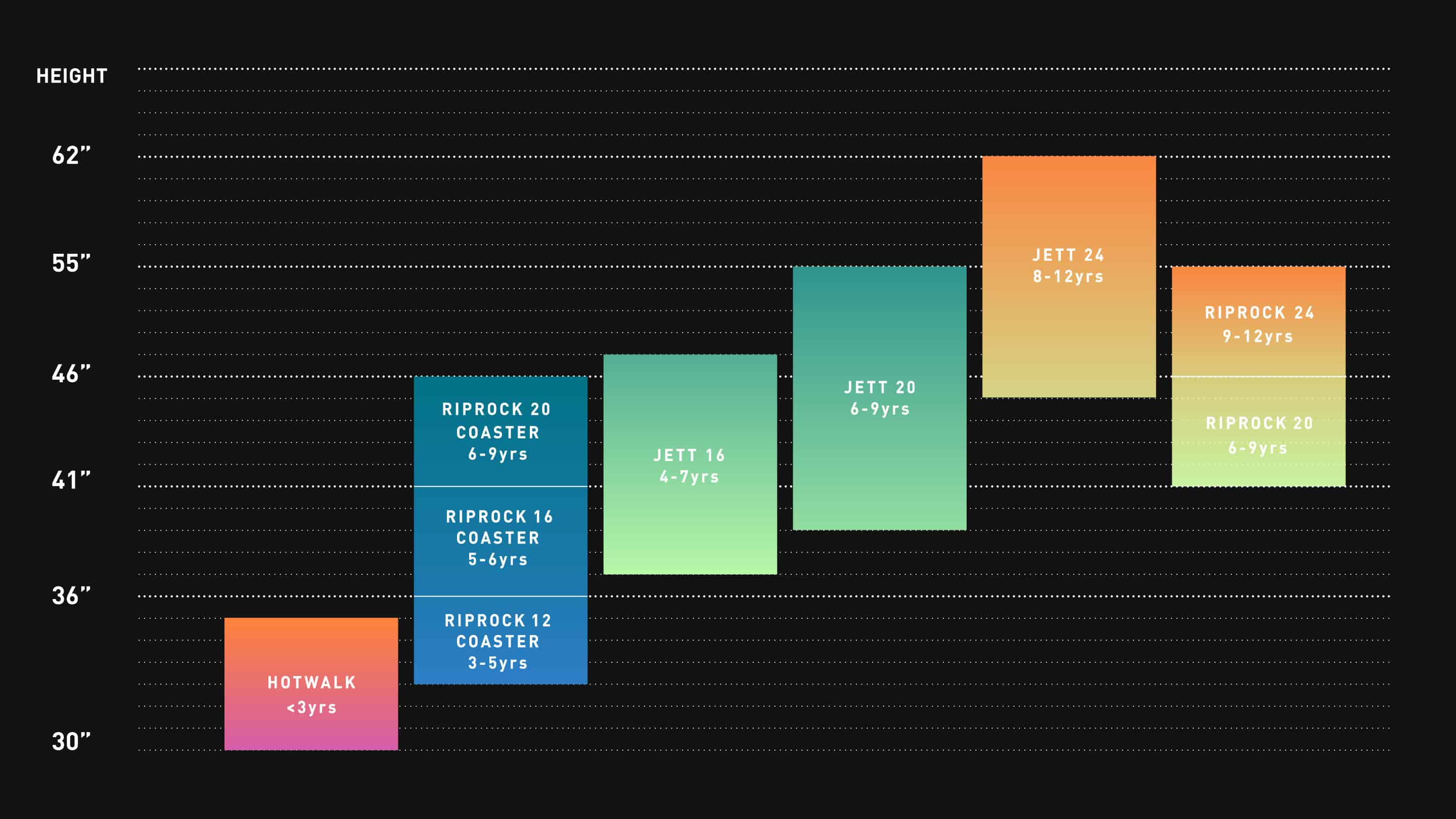 Kick, Balance, steer
START 'EM UP
At its core, riding is all about balance. It's also the toughest part of learning to ride on two wheels, but with a nimble and light bike, it can be a lot easier. Without pedals, kids can start learning the essentials and build confidence in their own abilities.
FIRST PEDAL BIKE
2-4 Years old
After they've mastered the kick bike, they might switch over to a 12" starter bike. Hopefully they'll go straight to a two wheeler without training wheels, but they are included if needed.
PEDALS & COASTER BRAKES
4-6 Years Old
Once they've got their balance, kids can control their speed with a mix of pedal work and braking. Not every rider needs training wheels once they've mastered step one but we've included them just in case.
PEDALS & HANDBRAKES
6-8 Years old
Now that balance is second nature when riding, riders learn to pedal while managing their speed with handbrakes. Introducing handbrakes at this stage allows for a smooth transition into more hand control in step four.
SHIFTING & HANDBRAKES
8-12 Years old
Here is where the riders put it all together. Now that they've mastered balancing, steering, and braking, they're ready to shift gears and take on new hills and valleys. They can crank up the speed and explore whatever's ahead. Here riders can choose the Jett if they're riding on more paved surfaces or opt for the Riprock to tackle some dirt.